Blizzard have apparently announced that, from October this year, they're going to start withdrawing support for their games on Windows XP and Vista. Once that support has gone, they state those games will simply stop working. So if you're still running on one of those systems, it's time to upgrade
Starting in October of this year, we will begin the process of ending support for Windows XP and Windows Vista in World of Warcraft, StarCraft II, Diablo III, Hearthstone, and Heroes of the Storm.

Microsoft ceased mainstream support for these versions of Windows in 2009 and 2012, respectively, but since a decent portion of our audience was still using them at the time, we continued supporting them. However, there have been three major Windows releases since Vista, and at this point, the vast majority of our audience has upgraded to one of the newer versions.

The games will not run on these older operating systems once they are no longer supported, so we encourage any players who are still using one of the older OSes to upgrade to a newer version. We'll be rolling out this change on a staggered schedule, and will post further notices as we get closer to making the change for each game.
Well what a night! (and why do I feel like I should sing that?!) We killed off Kil'jaeden in pretty short order to give us a full clear of Tomb of Sargeras, and earn us various achievements - personal and guild.
We then decided to turn right back round and start playing in heroic .. clearing the first three with little difficulty - awesome!
Massive well done to everyone who took part - big thanks also to Jandor who advised and kept a calm head when some of us were getting a bit excited :p (you know who you are ..!
)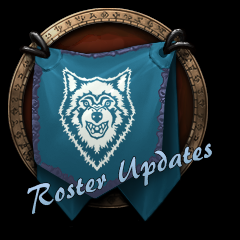 As you may be aware, I've spent the last week or so sorting out the roster to ensure that the one in-game matches as closely as possible with the one on this website. During that time I've matched characters with their respective "owners" and it's nice to see that, barring one or two, every guild member has membership and access to this website. Now you've just got to remember to visit regularly!
Remember that this site is here for you guys .. not just for organising raids (raiders, please note that you are expected to visit the site regularly in order to check out forthcoming raids and events) but for anything else you'd like to discuss - from collecting achievements, pet battles and recommended fishing locations to your favourite recipes "in real life".
If there's anything that you'd like to see here, that isn't, just let me know and I'll try to get it sorted.
Going back to the updates carried out ... the process also uncovered a few problems with "alts" ... primarily that some alts were not marked as such, or were marked with the wrong "main" name. Please do try to ensure that all of your alts are marked with the same "main" (and remember that the "main" doesn't necessarily indicate the character you play the most, it's just a way to link all of your characters together). Several times I nearly removed alts because they were marked incorrectly, and on two occasions I have actually removed members for being inactive, but then discovered they must have other un-linked characters in the guild.
For information, whenever I go through a potential deletion process for inactivity, I check all linked characters - so I check all the "alts of" a character, and the character named as the "main". Prior to deletion, I use /ginfo which tells me how many accounts are currently in the guild, and then after deletion I do the same. What should show at that point is the account number down by one. Unfortunately twice it did not. Meaning I may have inadvertently deleted someone's alt for inactivity, when perhaps their other characters were not inactive.
The characters (and their marked alts) that I removed for inactivity today were:
Melena, Nariavish, Nitromethane, Oximated, Tenaki, Caladan, Shulien, Xaéla, Zobmaggle.
If any of these were yours, and you are currently active in the guild, please let me know and I'll get them invited back into the guild and ensure their notes are marked correctly.
This was not an exhaustive check of inactive accounts .. these were simply discovered during the process of linking characters with website members. So potentially there may be more removals for inactivity in the future.
As mentioned previously, inactivity means anyone who has not been online, on any of their (marked) characters in-guild, for three months or more. Generally the lower the rank, the less time needs to pass to be classed as inactive, but generally I use around three months as a guide. The majority of those removed today had been inactive for a considerably longer time than that. In some cases close to a year.
On the other side .. there were a considerable number of members of this website that no longer had any characters linked to them (following my connecting every possible character available to current members). These were, on the whole, people that should have had their access removed when they left the guild, but for some reason the automated website process had failed to remove them. I have therefore manually carried this out. The only exception is for one member who appears to have two accounts, and are still in the guild (I'm guessing they originally had one account, forgot how to log in with it, so instead of using the "forgot password" option, simply created a new account). I'm awaiting confirmation of which account to remove.
If you find you no longer have access to the member-only sections of this website, but feel you should have, please let me know. I should be able to re-add your membership.
Any problems or questions, just let me know by replying below.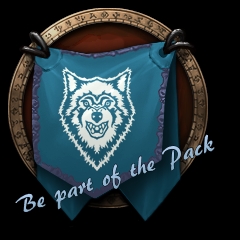 I feel like I'm nagging a lot about this at the moment, but we do seem to have one or two that are struggling to "get" our guild ethos. I know we have rules, and I know we say stuff like "be nice" and sometimes it sounds trite, and sometimes it sounds obvious (hopefully!), but it's all aimed towards people understanding how they should feel with and behave in a group, both with other guild members, and whilst you're representing our guild amongst others.
Our aim is for people to feel at home and comfortable with us - if they don't feel that in fairly short order, then I'd hope they would discuss their problems with us (myself and the officers). I'd like to think that our more long-term members would do their best to ensure that newer members (and everyone else, for that matter) feel at home and comfortable with us.
For those who have been with us a while, you should be completely aware of our rules and what we're trying to create and maintain, and you should be able to represent those rules faithfully .. if you find that someone else is perhaps not doing so, then in the first instance a polite reminder of the rules is in order, and/or notification to myself and/or the officer team. If problems persist, they should be brought to our attention. Screenshots are occasionally gratefully received depending on the problem.
If you find that you're unable to comply with the rules - if you disagree with them or they just feel unnatural to you, then there's no shame in admitting that perhaps we're not what you were looking for in a guild. We have had plenty of people over the years join because they hoped we would be right for them. Many were correct, some were not. Some left and went on to bigger and better things, or to enjoy the game more how THEY wanted to play, some came back after a while - either having tried alternatives and not liking them, or enjoyed them but decided they no longer wanted that type of interaction.
So .. if you're unsure what we're trying to achieve, please have another look over the guild rules, which are a good indicator. Obviously we don't include an exhaustive list of rules because, quite frankly, if I started making a list of every single thing you were expected NOT to do, it would go on forever. We've added a few things over the years when people have justified their actions with "well it didn't say specifically NOT to do it", but really people should be able to work out what is, and what is not, acceptable to us in this guild.
If you're still unsure .. just ask. Ask myself if you can or, if you can't, one of the officers.
If you find yourself on the receiving end of some behaviour you feel isn't in keeping with our ethos, please do let us know. We don't want people feeling uncomfortable or unwelcome and just deciding to leave or not log in anymore, when it could be something we can easily resolve.
I'm currently in the process of going through the roster in-game and connecting any characters not assigned to members on the website, to members on the website :P
Once this is done, assuming I manage to keep on top of it, it will mean it will be easier to track if either someone joins but the website fails to assign their characters correctly (often happens if they apply with a character that doesn't then join - different name/realm for example), or if someone leaves the guild but the website fails to remove their access to our site.
I'm also, at the same time, trying to ensure that all those in the Wolf rank or higher have their alts in the correct alt rank.
I'm also going through and removing members who have been inactive for a good period of time (over 3 months - although so far the characters I've removed have been inactive for quite a considerable time longer than that .. on average 7 months or more).
I've removed the following members:
Dadfrags, Drolletje, Seraphstar, Etintnetoiv, Kelyna, Kermia, Ksenca.
I've placed the following into the MiA rank and removed any alts:
Konfor.
As you can probably tell .. I'm up to "K" :p
Please do ensure all your alts are marked as such and, if you've not been online at all with *any* of your characters for 3+ months, but wish to remain in the guild, please let me know below.
Also note that, if you do not have membership to this website, or don't have *any* characters assigned to your website membership name, then there's a higher chance I'll remove you from the guild in-game ... working on the assumption that, if you've not been online for more than three months and didn't manage to sign up for the website prior to that, or have any of your characters linked, then you're less likely to consider coming back. Plus characters on the website/in-game that I'm unable to assign to a member on this site, make my OCD twitch twitch :p *twitch*
*Edit - I've now also removed Scurvey and Silje, and placed Maltalin in the MiA rank. Now up to "M".
The following roster updates have been made today:

From Pup to Cub
Baultr, Bigparfyme, Bigtankrem, Elerae, Fellegre, Filauria, Frenhana, Frenora, Hardoxnai, Healchick, Hehaeli, Icecream, Kisaki, Kodobatchoop, Kododonut, McDagger, Nixrid, Pilmediel, Rainzs, Ripers, Rodelem, Shammeister

From Cub to Juvenile
Apiaza, Bigdorull, Callmemomma, Feyatha, Ironfury, Kalafrak, Malcobo, Narishka, Sarcator, Sevathar, Sjougla, Solarpanel, Sorche, Vem, Vilkav, Vistraj, Viven, Wardoo, Xiuxiu

From Juvenile to Wolf
(alts placed in Wolf Alt rank)
Daenarian, Grhymique, Jandor, Laronia, Pamax, Prismara, Qourim, Shanvar

From Wolf/Wolf Alt to Werewolf
Ravencult, Zacapi, Eruvande, Mhuu, Ozza

For additional information on how the ranks work, please see that section in the guild rules. If you believe there has been a mistake, feel free to reply below and I'll look into it.
If anyone regularly raids and was already (prior to today) at the Wolf/Wolf Alt rank, please let me know. Anyone who regularly raids and who has been promoted today to the Wolf/Wolf Alt rank will then be reviewed at the next set of promotions.
Excellent work tonight everyone. These last bosses, unsurprisingly, are a little harder, and are actually making us work for it :p Regardless, they were fun fights and actually more fun because we had to actually think a bit about the tactics ... also there was lots of guitar hero and jumping down wells and pretty lifts and spaceships .. what's not to like?!
Some screenshots of the night: