As you may (or may not) know .. fairly recently there was uproar amongst a certain section of WoW fans when Blizzard caused the closure of an illegal, pirate, private server called Nostalrius.
Personally, I've never used private servers, however in respect of this particular one I understand why people were unhappy - apparently it was a well run server, well liked, well used, highly populated and catered to those who enjoyed "Vanilla" WoW - the cap was level 60, they were releasing (slowly) the various raids that came out during Vanilla, but other than that there was nothing extra - with all the "benefits" and lack thereof associated with it.
There was a call out at the time for Blizzard, if they were going to shut down servers such as this, to perhaps provide something "official" to replace them. Many people have been asking for some time for Vanilla only servers, but Blizzard have always maintained that they would not provide them due to integration problems with their current systems.
It is now possible that Blizzard may be mellowing a bit on this front. There is nothing definite, however, they have made a statement suggesting they're at least considering it:
We wanted to let you know that we've been closely following the Nostalrius discussion and we appreciate your constructive thoughts and suggestions.

Our silence on this subject definitely doesn't reflect our level of engagement and passion around this topic. We hear you. Many of us across Blizzard and the WoW Dev team have been passionate players ever since classic WoW. In fact, I personally work at Blizzard because of my love for classic WoW.

We have been discussing classic servers for years - it's a topic every BlizzCon - and especially over the past few weeks. From active internal team discussions to after-hours meetings with leadership, this subject has been highly debated. Some of our current thoughts:

Why not just let Nostalrius continue the way it was? The honest answer is, failure to protect against intellectual property infringement would damage Blizzard's rights. This applies to anything that uses WoW's IP, including unofficial servers. And while we've looked into the possibility – there is not a clear legal path to protect Blizzard's IP and grant an operating license to a pirate server.

We explored options for developing classic servers and none could be executed without great difficulty. If we could push a button and all of this would be created, we would. However, there are tremendous operational challenges to integrating classic servers, not to mention the ongoing support of multiple live versions for every aspect of WoW.

So what can we do to capture that nostalgia of when WoW first launched? Over the years we have talked about a "pristine realm". In essence that would turn off all leveling acceleration including character transfers, heirloom gear, character boosts, Recruit-A-Friend bonuses, WoW Token, and access to cross realm zones, as well as group finder. We aren't sure whether this version of a clean slate is something that would appeal to the community and it's still an open topic of discussion.

One other note - we've recently been in contact with some of the folks who operated Nostalrius. They obviously care deeply about the game, and we look forward to more conversations with them in the coming weeks.

You, the Blizzard community, are the most dedicated, passionate players out there. We thank you for your constructive thoughts and suggestions. We are listening.

J. Allen Brack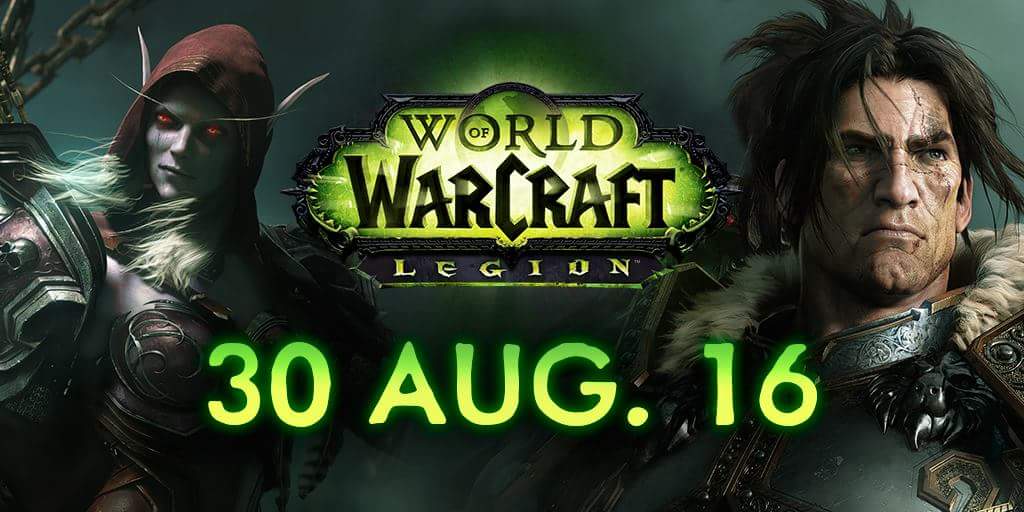 We are still awaiting news on when any pre-expansion event will start.
Anyone who pre-purchases will get to play the Demon Hunter earlier than the expansion release date, although the length of time they get is yet to be announced.
See the press release for more details.
Excellent work tonight everyone - a nice smooth run culminating in a new boss down - woohoo!!
I was a bit late getting a screenshot of the kill .. so there's a few missing and I basically failed miserably - but here it is anyway: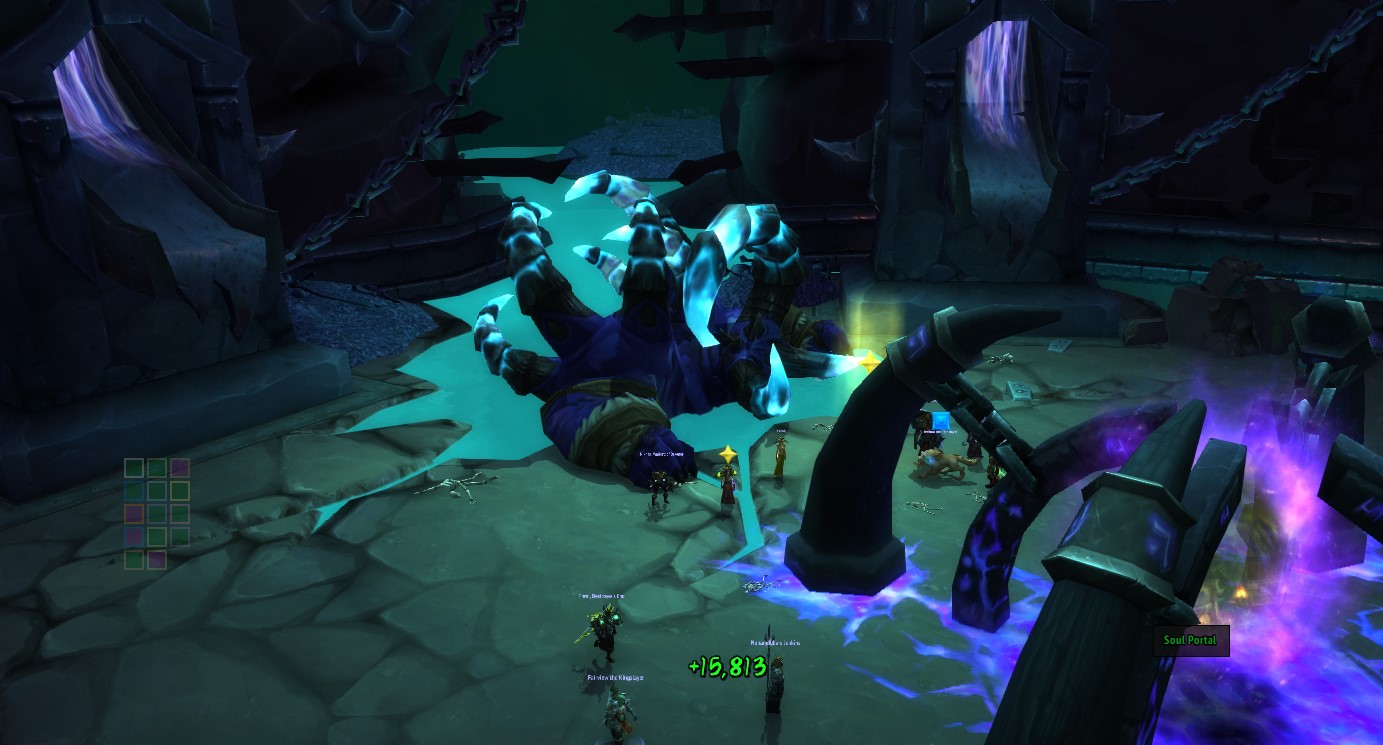 If anyone has any better, feel free to share
The following roster updates have been made this week:

From Pup to Cub
Arthessian, Athéná, Avardus, Borrug, Borée, Byri, Clyresha, Cromgar, Fulgrim, Gelidra, Holiekow, Ianto, Kensopally, Lockenheim, Loxford, Megastiff, Nharo, Nheri, Noctuma, Nuageserein, Qourim, Radcliffe, Sakuraku, Sevathar, Sheng, Shoota, Steampike, Thorfrostt, Vezen, Xythreal, Óscura


From Cub to Juvenile
Caladan, Kyriura, Lernil, Lewton, Sonskyn, Tybin, Zeigo, Zourim


From Juvenile to Wolf
(alts placed in Wolf Alt rank)
Mootella, Metalcoat, Pricepriest, Kronoth, Cruet


From Wolf/Wolf Alt to Werewolf
Numenerath, Threi, Leingfield, Summershadow

I will be going through the roster in the near future, time permitting, to remove additional members who have not been online for some time. For the lowest rank, characters that have not been online for more than a month or two, who are not attached to any other characters in the guild that have been active recently, are subject to potential removal. For any rank higher than that (other than the MiA rank), removal is usually considered once the member has not been online for around 4-6+ months (on any character - either their "main" or any noted alts)

As always, please ensure that all your alts are marked as such - prior to any removals I always check to ensure none of the characters linked have been online recently, but if they're not all linked, you run the risk of removal by accident.
If you know you're going to be away from the game for some time, please ensure that either there is a note next to your characters on the roster giving an estimated length of time away, let the officers know or make a note on the "Absences" forum (or a combination of those!). You can also request to be placed in the MiA rank, where one of your characters can remain for many months after they would normally be removed, on the understanding that at some point in the future you intend to be back.
Noblegarden in-game holiday has started, with various achievements, chocolate and goodies associated with it. There doesn't appear to be anything new this year - although there is still the mount and pet, etc, from previous years (and various clothes to add to the forthcoming wardrobe, perhaps?)
You can read all about it on wowhead.
Wowhead have also started a competition where you can win various goodies .. head over to their competition page for more information.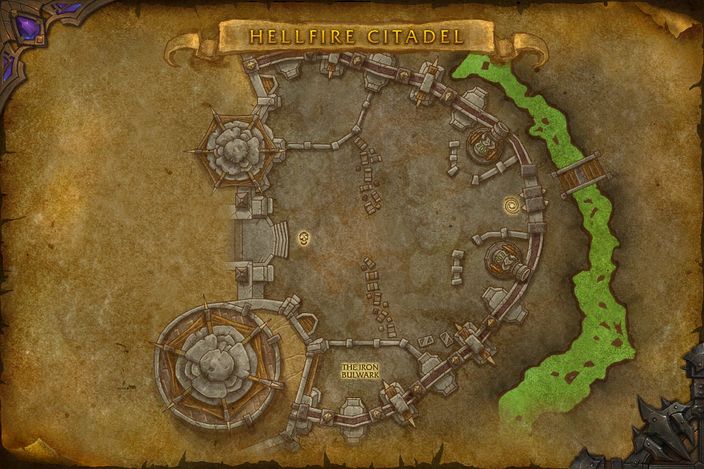 Following our recent raiders polls, I've reviewed the results and decided to (possibly temporarily) change our second raiding day to a Saturday. Obviously if we don't get enough people on a Saturday we may have to revisit again.
Please have a look at this thread for the full discussion.
The first Saturday raid is up on the calendar and is a fresh Hellfire Citadel run. The details are up in the Guild Raids forum.
Please do remember - ONLY sign up as definite if you will be able to attend on time, at the start, and stay for the duration AND you have the gear level. Make sure your gear is enchanted with any gem slots filled.
If you would like to come, but aren't sure if you'll be able to be there for the full duration, or if your gear isn't up to scratch, please sign as tentative and let me know by replying below. I can then make the decision as to whether or not we can fit you in (gear levels may depend on others going and how close yours is, coming along for a partial run may depend on numbers signed and roles available, together with taking into account any disruption caused).
This signup procedure should be followed for ALL raids. If you regularly sign up as definite but either don't turn up, suddenly announce you need to leave early or simply don't have the required gear, then you run the risk of not being picked for future raids. It's disrespectful and causes additional work. We're all grown-ups, it's up to you guys to be aware of the raid requirements and ensure you fulfil those requirements before you sign up.
If you're not sure - ask. It's much easier for us to answer a question and deal with any problems days before a raid, than have to deal with a problem at raid setting up time.